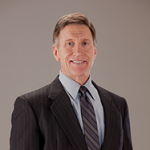 711 Whipple Street , Prescott, Arizona, 86301

(866) 747-2660


Use the listing(s) above to find the right listing for you
or contact us today and we'll connect you with someone that can help.
Arizona Personal Injury Lawyers
Arizona Government Resources
Law Schools in Arizona
Arizona Legal Associations
Arizona Personal Injury Overview
Personal injury law involves civil claims in which an individual is injured through the negligence, recklessness or intentional misconduct of another person, a company, or property owner. A personal injury lawsuit may arise from physical or emotional injuries. Personal injury law compensates individuals injured as a result of another's negligence or intentional misconduct. Personal injury laws vary from state to state. If you believe you have a personal injury claim, you should contact a personal injury lawyer in Arizona to evaluate your claim.
Click here for more information about Personal Injury law in Arizona.
Arizona follows a pure comparative negligence system. With this system, a judge or jury assigns a percentage of fault to each responsible party and then apportions the damage award accordingly. Using this system, an injured person may recover his or her damages even if the injured person was 99% at fault in causing the injury, with those damages reduced by his or her portion of the fault. For example, in a car accident between Dave and Debbie where Debbie was found to be 99% responsible, and the jury found that Debbie suffered $10,000 in damages, that award would be reduced by Debbie's 99% fault in causing the injury. In the end, Dave would only have to pay 1% of Debbie's damages, or $100 in this case.
Click here to read about contributory vs. comparative negligence.
A statute of limitations is a type of law that restricts the period of time that a person may initiate legal proceedings. Time limits can vary depending on the type of case and the state where the particular cause of action occurred. To learn more about statutes of limitations, read our Statute of Limitations page. To see a state by state comparison chart for the personal injury statute of limitations for each state, read our Statute of Limitations for Personal Injury Actions page.
Arizona Statutes of Limitations
In Arizona, the courts follow a pure several liability approach in entering judgment against multiple defendants. Here, the amount for which each defendant is financially liable is proportionate to his or her share of the fault. A separate judgment is entered for each defendant. In other words, a defendant that caused the majority of the damages will be responsible for a majority of the financial judgment. There are some exceptions to this approach in certain circumstances, such as if there is a principal-agent relationship, if the defendants were acting in concert, or pursuing a common plan to harm another and taking part in that plan.
Click here for more about Joint and Several Liability.
One of the best ways to research personal injury lawyers in Arizona is to contact courts in AZ and ask them for information about the personal injury attorneys who utilize their legal facilities when they bring personal injury cases to court. We have compiled a list below of some courts in Arizona to get you started:

Supreme Court
Arizona Supreme Court
1501 W. Washington
Phoenix, AZ 85007-3231
602-542-9519
Courts of Appeals
Arizona Court of Appeals, Division One
1501 West Washington
Phoenix, AZ 85007
602-542-4821
Arizona Court of Appeals, Division Two
400 West Congress
Tucson, AZ 85701
520-628-6954
Superior Courts
Apache County Superior Court
70 West 3rd South
P.O. Box 365
Saint Johns, AZ 85936
928-337-7550
Cochise County Superior Court – Division 1
100 Quality Hill, 1st Floor
P.O. Box CT
Bisbee, AZ 85603
520- 432-8520
Cochise County Superior Court – Division 2
100 Quality Hill, 2nd Floor
P.O. Drawer W
Bisbee, AZ 85603
520- 432-8530
Cochise County Superior Court – Division 3
100 Quality Hill, 2nd Floor
P.O. Drawer CG
Bisbee, AZ 85603
520- 432-8540
Cochise County Superior Court – Division 4
100 Colonia de Salud, Suite 202
Sierra Vista, AZ 85635
520- 803-3080
Cochise County Superior Court – Division 5
4 Ledge Avenue, 2nd Floor
P.O. BOX CJ
Bisbee, AZ 85603
520- 432-8480
Coconino County Superior Court
200 N. San Francisco Street
Flagstaff, AZ 86001
928-779-6535
Gila County Superior Court – Globe Courthouse
1400 E. Ash Street
Globe, AZ 85501
928-425-3231
Gila County Superior Court – Payson Courthouse
714 S. Beeline Highway
Payson, AZ 85541
928-474-3978
Graham County Superior Court
800 West Main Street
Safford, AZ 85546
928-428-3310
Greenlee County Superior Court
P.O. Box 1027
Clifton, AZ 85533
928-865-4242
La Paz County Superior Court
1316 Kofa Avenue, Suite 607
Parker, AZ 85344
928-669-6131
Maricopa County Superior Court – Central Court Building
201 W. Jefferson
Phoenix, AZ. 85003-2243
602-506-3204
Maricopa County Superior Court – Old Courthouse
125 W. Washington
Phoenix, AZ. 85003-2243
602-506-3668
Maricopa County Superior Court – West Court Building
111 S. Third Avenue
Phoenix, AZ. 85003-2243
602-506-3204
Maricopa County Superior Court – East Court Building
101 W. Jefferson
Phoenix, AZ. 85003-2243
602-506-8575
Maricopa County Superior Court – Northwest Regional Center
14264 W. Tierra Buena Lane
Surprise, AZ. 85374
602-372-9400
Maricopa County Superior Court – Northeast Regional Center
18380 N. 40th Street
Phoenix, AZ. 85032
602-372-7601
Maricopa County Superior Court – Southeast Court
222 E. Javelina Avenue
Mesa, AZ 85210-6234
602-506-2020
Mohave County Superior Court
401 E. Spring Street
P.O. Box 7000
Kingman, AZ 86402
928-753-0713
Mohave County Superior Court – Bullhead City Office
2225 Traine Road
Bullhead City, AZ 86442
928-758-0730
Mohave County Superior Court – Lake Havasu City Office
2001 College Drive
Lake Havasu City, AZ 86404
928-453-0701
Navajo County Superior Court
County Courthouse
P.O. Box 668
Holbrook, AZ 86025
928-524-4188
Pima County Superior Court
110 West Congress Street
Tucson, AZ 85701-1348
520-740-4200
Pinal County Superior Court
P.O. Box 2730
Florence, AZ 85232-2730
520-866-5300
Santa Cruz County Superior Court
Santa Cruz County Complex
P.O. Box 1265
Nogales, AZ 85628
520-375-7700
Yavapai County Superior Court
120 S. Cortez
Prescott, AZ 86301
928-771-3312
Yuma County Superior Court
County Courthouse
168 S. 2nd Avenue
Yuma, AZ 85364
928-329-2164