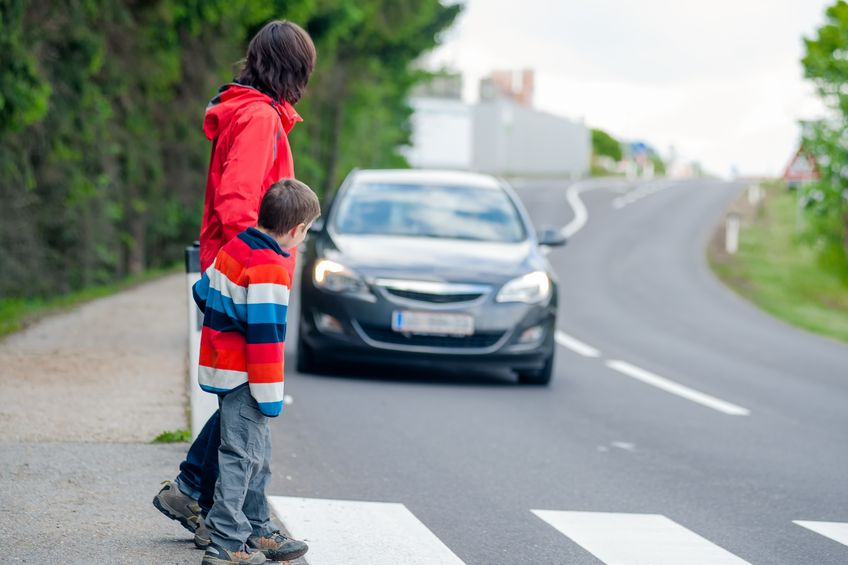 Pedestrian safety is a major concern for policymakers right now. In 2014, New York City led the charge, attempting to greatly reduce pedestrian deaths and severe injuries, by implementing a European model known as Vision Zero. Now cities all over the country have initiated similar policies in an effort to curtail the rise of pedestrian injuries in US cities. Of course, pedestrian injuries and deaths still occur with relative frequency, making it a high priority to do what you can to avoid such an incident. If you or a loved one has been seriously injured after being hit by a motor vehicle, you may be able to pursue compensation in a pedestrian accident lawsuit.
Can the Pedestrian Be at Fault
Most pedestrian accidents are the fault of the driver, as all automobiles are expected to yield to foot traffic. There are however specific circumstances where the fault may be shared or shifted entirely onto the pedestrian. For instance, if the walker leapt out into the middle of traffic without warning, or if the pedestrian emerged from a hidden location, the pedestrain might be deemed at least partially at-fault. In this case, you may have a hard time recovering compensation, or you may only receive partial remuneration for your injuries.
The Driver's Fault
But in virtually all other scenarios, the driver is most likely at fault and thus could be held liable for any expenses incurred as a direct result of the accident – including any resulting physical or emotional pain related to the incident. If the driver fails to stop before a crosswalk or fails to notice pedestrians; if the driver turns through a crosswalk, drives on the sidewalk, speeds or runs a light; or if he is distracted at all – all of these could be grounds for liability.
No-Fault
If you live in a so-called "no-fault" state, you may have to go through a particular process when recovering compensation. In Florida, for instance, vehicular accidents are covered (up to $10,000) by personal injury protection (PIP) insurance. But since pedestrian accidents can be pretty severe, your medical expenses alone may exceed the $10,000 limit. At this point, you would probably turn to the driver's insurance for compensation. If the driver has bodily injury liability (BIL) and property damage liability (PDL) insurance, you may be able to recover damages this way. Generally speaking, BIL and PDL kick in when you run out of PIP insurance.
But if the driver lacks this coverage, you will most likely have to turn to your own insurance policy. If you have uninsured/underinsured motorist coverage, you may be able to use this to cover the excess costs. But if you opted out of this coverage when you originally purchased your insurance, you may not be able to pursue this option. It's a good idea to consult with a car accident attorney who understands the nuances of your state's laws and how they pertain to your situation.
Prevention
Of course, it's always best to prevent accidents from occurring in the first place. If you're a driver, there are a few things you can do to avoid hitting pedestrians. First thing's first: be sure to follow the basic rules of the road. That means stopping at all stop signs – no matter how much of a rush you're in – stopping at stop lights and paying attention to crosswalks. You may be tempted to inch over the crosswalk lines. Avoid doing this. It's also imperative to avoid any form of distraction or intoxication – anything that might alter your ability to drive safely and effectively. You should also be vigilant about spotting pedestrians and yielding to them at all times. It's never worth it to take a chance with pedestrians. Collisions can result in severe injuries including: brain injuries, broken bones, laceration, paralysis and even death.
If you've been struck by a vehicle, it might be a good idea to seek out the help of a skilled pedestrian accident attorney – someone who can help you recover fair compensation, including remuneration for medical expenses, lost wages (present and future), diminished earning capacity and pain and suffering.