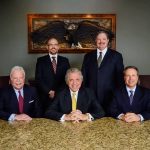 7447 South Lewis Avenue , Tulsa, Oklahoma, 74136

918-492-7674



Use the listing(s) above to find the right listing for you
or contact us today and we'll connect you with someone that can help.
Oklahoma Personal Injury Lawyers
Oklahoma Government Resources
Law Schools in Oklahoma
Oklahoma Legal Associations
Oklahoma Personal Injury Overview
Personal injury law involves civil claims in which an individual is injured through the negligence, recklessness or intentional misconduct of another person, a company, or property owner. A personal injury lawsuit may arise from physical or emotional injuries. Personal injury law compensates individuals injured as a result of another's negligence or intentional misconduct. Personal injury laws vary from state to state. If you believe you have a personal injury claim, you should contact a personal injury lawyer in Oklahoma to evaluate your claim.
Oklahoma follows a system using the modified comparative negligence – 50% rule. In states following a modified comparative fault – 50% rule, an injured party can only recover if it is determined that his or her fault in causing the injury is 49% or less, with the resulting damage award reduced by the injured party's amount of fault. If the injured party's fault level reaches 50%, he or she cannot recover any damages resulting from the accident. For example, if Debbie sued Dave for damages she suffered in a car accident involving their vehicles, and Debbie was 50% at fault, Debbie would not recover anything from Dave. If, however, Debbie was 40% at fault, she could recover damages, but the damage award would be reduced by her portion of the fault in causing the injury. Therefore, a finding that Debbie suffered $10,000 in damages would result in Debbie receiving an award reduced by 40%, or a final award of $6,000.
Click here to read about contributory vs. comparative negligence.
A statute of limitations is a type of law that restricts the period of time that a person may initiate legal proceedings. Time limits can vary depending on the type of case and the state where the particular cause of action occurred. To learn more about statutes of limitations, read our Statute of Limitations page. To see a state by state comparison chart for the personal injury statute of limitations for each state, read our Statute of Limitations for Personal Injury Actions page.
Oklahoma Statutes of Limitations
In Oklahoma, the courts follow a modified joint and several liability approach in entering judgment against multiple defendants. A defendant found to be 51% or more negligent in causing the injury is jointly and severally liable, making that defendant subject to the entire judgment amount. Defendants may also be subject to joint and several liability if it is determined that they acted in a willful and wanton manner or with reckless disregard in causing injury to the plaintiff. A defendant less than 51% negligent will be responsible only for the portion of damages proportionate to his or her share of the negligence.
Click here for more about Joint and Several Liability.
One of the best ways to research personal injury lawyers in Oklahoma is to contact courts in OK and ask them for information about the personal injury attorneys who utilize their legal facilities when they bring personal injury cases to court. We have compiled a list below of some courts in Oklahoma to get you started:
Courts of Last Resort
Oklahoma Supreme Court
State Capitol Building
2300 N. Lincoln Blvd.
Oklahoma City, OK 73105
405-521-2163
Oklahoma Court of Criminal Appeals
State Capitol Building
2300 N. Lincoln Blvd.
Oklahoma City, OK 73105
405-521-2163
Court of Appeals
Oklahoma Court of Civil Appeals
State Capitol Building
2300 N. Lincoln Blvd.
Oklahoma City, OK 73105
405-521-2163
District Courts
Adair County
P.O. Box 426
Stilwell, OK 74960
918-696-5365
Alfalfa County
Alfalfa County Courthouse
300 S. Grand
Cherokee, OK 73728
580-596-3523
Atoka County
Atoka County Courthouse
200 E. Court Street
Atoka, OK 74525
580-889-3565
Beaver County
Beaver County Courthouse
P.O. Box 237
Beaver, OK 73932
580-625-3191
Beckham County
Beckham County Courthouse
302 E. Main Street
P.O. Box 520
Sayre, OK 73662
580-928-9278
Blaine County
Blaine County Courthouse
212 N. Weigle Avenue
Watonga, OK 73772
580-623-5970
Bryan County
Bryan County Courthouse
402 W. Evergreen
Durant, OK 74701
580-924-1446
Caddo County
Caddo County Courthouse
201 West Oklahoma
P.O. Box 10
Anadarko, OK 73005
405-247-3393
Canadian County
Canadian County Courthouse
P.O. Box 730
El Reno, OK 73036
405-262-1070
Carter County
Carter County Courthouse
20 B Street S.W., Rm. 304
P.O. Box 37
Ardmore, OK 73401
580-223-5253
Cherokee County
Cherokee County Courthouse
213 W. Delaware
Tahlequah, OK 74464
918-456-0691
Choctaw County
Choctaw County Courthouse
300 E. Duke
Hugo, OK 74743
580-326-0291
Cimarron County
Cimarron County Courthouse
P.O. Box 788
Boise City, OK 73933
580-544-2221
Cleveland County
Cleveland County Courthouse
200 S. Peters
Norman, OK 73069
405-321-6402
Coal County
Coal County Courthouse
4 N. Main, Suite 12
Coalgate, OK 74538
580-927-2281
Comanche County
Comanche County Courthouse
315 S.W. Fifth Street
Lawton, OK 73501
580-581-4017
Cotton County
Cotton County Courthouse
301 N. Broadway
Walters, OK 73573
580-875-3029
Craig County
Craig County Courthouse
301 W. Canadian Avenue
Vinita, OK 74301
918-256-6451
Creek County
Creek County Courthouse
222 East Dewey
Sapulpa, OK 74066
918-227-2525
Custer County
P.O. Box D
Arapaho, OK 73620
580-323-3233
Delaware County
Delaware County Courthouse
P.O. Box 407
Jay, OK 74346
918-253-4420
Dewey County
Dewey County Courthouse
P.O. Box 278
Taloga, OK 73667
580-328-5521
Ellis County
Ellis County Courthouse
P.O. Box 217
Arnett, OK 73832
580-885-7255
Garfield County
Garfield County Courthouse
114 W. Broadway Avenue
Enid, OK 73701
580-237-0224
Garvin County
Garvin County Courthouse
201 West Grant Street
P.O. Box 239
Pauls Valley, OK 73075
405-238-5596
Grady County
Grady County Courthouse
PO Box 605
Chickasha, OK 73023
405-224-5564
Grant County
Grant County Courthouse
112 East Guthrie
Medford, OK 73759
580-395-2828
Greer County
Greer County Courthouse
PO Box 216
Mangum, OK 73554
580-782-3665
Harmon County
Harmon County Courthouse
114 W. Hollis Street
Hollis, OK 73550
580-688-2900
Harper County
Harper County Courthouse
311 S.E. 1st Street
P.O. Box 347
Buffalo, OK 73834
580-735-2010
Haskell County
Haskell County Courthouse
202 E. Main Street
Stigler, OK 74462
918-967-2819
Hughes County
Hughes County Courthouse
PO Box 32
Holdenville, OK 74848
405-379-3384
Jefferson County
Jackson Country Courthouse
101 N. Main
P.O. Box 616
Altus, OK 73521
580-482-0448
Johnston County
Johnston County Courthouse
403 W. Main
Tishomingo, OK 73460
580-371-3281
Kay County
Kay County Courthouse
P. O. Box 428
Newkirk, OK 74647
580-362-3350
Kingfisher County
Kingfisher County Courthouse
101 S. Main
P.O. Box 328
Kingfisher, OK 73750
405-375-3813
Kiowa County
Kiowa County Courthouse
316 S. Main Street
Hobart, OK 73651
580-726-5125
Latimer County
Latimer County Courthouse
109 N. Central Avenue
Wilburton, OK 74578
918-465-2071
Le Flore County
LeFlore County Courthouse
P.O. Box 688
Poteau, OK 74953
918-647-3181
Lincoln County
Lincoln County Courthouse
PO Box 307
Chandler, OK 74834
405-258-1309
Logan County
Logan County Courthouse
301 E. Harrison
Guthrie, OK 73044
405-282-0123
Love County
Love County Courthouse
405 W. Main Street
Marietta, OK 73448
580-276-2235
Major County
Major County Courthouse
500 E. Broadway
Fairview, OK 73737
580-227-1275
Marshall County
Marshall County Courthouse
P.O. Box 58
Madill, OK 73446
580-795-3278
Mayes County
Mayes County Courthouse
One Court Place, Suite 200
Pryor, OK 74361
918-825-2185
McClain County
McClain County Courthouse
121 N. 2nd Street, Suite 231
Purcell, OK 73080
405-527-3221
McCurtain County
McCurtain County Courthouse
109 N. Central Avenue
P.O. Box 1378
Idabel, OK 74745
580-286-3693
McIntosh County
McIntosh County Courthouse
110 N. 1st Street
P.O. Box 426
Eufaula, OK 74432
918-689-2282
Murray County
Murray County Courthouse
P.O. Box 578
Sulphur, OK 73086
580-622-3223
Muskogee County
Muskogee County Courthouse
220 State Street
P.O. Box 1350
Muskogee, OK 74401
918-682-7873
Noble County
Noble County Courthouse
300 Courthouse Drive #14
Perry, OK 73077
580-336-5187
Nowata County
Nowata County Courthouse
229 N. Maple Street
Nowata, OK 74048
918-273-0127
Okfuskee County
Okfuskee County Courthouse
P.O. Box 30
Okemah, OK 74859
918-623-0525
Oklahoma County
Oklahoma County Courthouse
321 Park Avenue
Oklahoma City, OK 73102
405-713-1722
Okmulgee County
Okmulgee County Courthouse
315 W. 7th Street
P.O. Box 995
Okmulgee, OK 74447
918-756-3042
Osage County
Osage County Courthouse
600 Grandview
Pawhuska, OK 74056
918-287-4104
Ottawa County
Ottawa County Courthouse
102 E. Central
Miami, OK 74334
918-542-2801
Pawnee County
Pawnee County Courthouse
500 Harrison
Pawnee, OK 74058
918-762-2547
Payne County
Payne County Courthouse
606 S. Husband
Stillwater, OK 74074
405-372-4774
Pittsburg County
Pittsburg County Courthouse
115 E. Carl Albert Parkway
McAlester, OK 74501
918-423-4859
Pontotoc County
Pontotoc County Courthouse
120 W. 13th Street
Ada, OK 74821
580-332-5763
Pottawatomie County
Pottawatomie County Courthouse
325 N. Broadway
Shawnee, OK 74801
405-273-3624
Pushmataha County
Pushmataha County Courthouse
203 S.W. 3rd Street
Antlers, OK 74523
580-298-2274
Roger Mills County
Roger Mills County Courthouse
P.O. Box 409
Cheyenne, OK 73628
580-497-3361
Rogers County
Rogers County Courthouse
219 S. Missouri Avenue
P.O. Box 839
Claremore, OK 74017
918-341-5711
Seminole County
Seminole County Courthouse
120 S. Wewoka Ave.
P.O. Box 130
Wewoka, OK 74884
405-257-6236
Sequoyah County
Sequoyah County Courthouse
120 E. Chickasaw
Sallisaw, OK 74955
918-775-4411
Stephens County
Stephens County Courthouse
101 S. 11th Street
Duncan, OK 73533
580-470-2000
Texas County
Texas County Courthouse
319 N. Main Street
Box 1081
Guymon, OK 73942
580-338-3003
Tillman County
Tillman County Courthouse
P.O. Box 116
Frederick, OK 73542
580-335-3023
Tulsa County
Tulsa County Courthouse
500 S. Denver, Rm. 200
Tulsa, OK 74103
918-596-5000
Wagoner County
Wagoner County Courthouse
307 E. Cherokee St.
Wagoner, OK 74467
918-485-4508
Washington County
Washington County Courthouse
420 S. Johnstone Street
Bartlesville, OK 74003
918-337-2870
Washita County
Washita County Courthouse
111 East Main Street
P.O. Box 397
Cordell, OK 73632
580-832-3836
Woods County
Woods County Courthouse
PO Box 924
Alva, OK 73717
580-327-3119
Woodward County
Woodward County Courthouse
1600 Main
Woodward, OK 73801
580-256-3413