Whetstone, Perkins & Fulda, LLC
Protecting The Rights of The People In South Carolina And Throughout The United States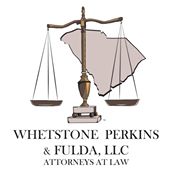 Phone 803.828.6100

Free Case Review
Whetstone, Perkins & Fulda, LLC
601 Devine St.
P.O. Box 8086
Columbia , South Carolina, 29201
---
As an experienced team of personal injury attorneys, we are personally committed to obtaining the best result on your behalf. When you choose our law firm, you are choosing decades of combined experience, extensive resources and these other characteristics:
Lengthy courtroom experience
Advanced technology and in-house media department
Personalized representation
The lawyers at Whetstone, Perkins & Fulda handle a wide range of cases, including those within the following areas:
We have a history of achieving successful verdicts and settlements on our clients' behalf. We are passionate about advocating for our clients and we will work tirelessly to obtain the best possible results for you and your family.
To learn more about our experienced attorneys and for a free evaluation of your case, please call Whetstone, Perkins & Fulda at (803) 828-6100.
---
Practice Areas
Car Accident
Defective Products
Medical Malpractice
Mesothelioma & Asbestos
Motorcycle Accident
Nursing Home Abuse
Personal Injury
Truck Accident
Workers Compensation
---
Certifications
South Carolina Bar
---
---