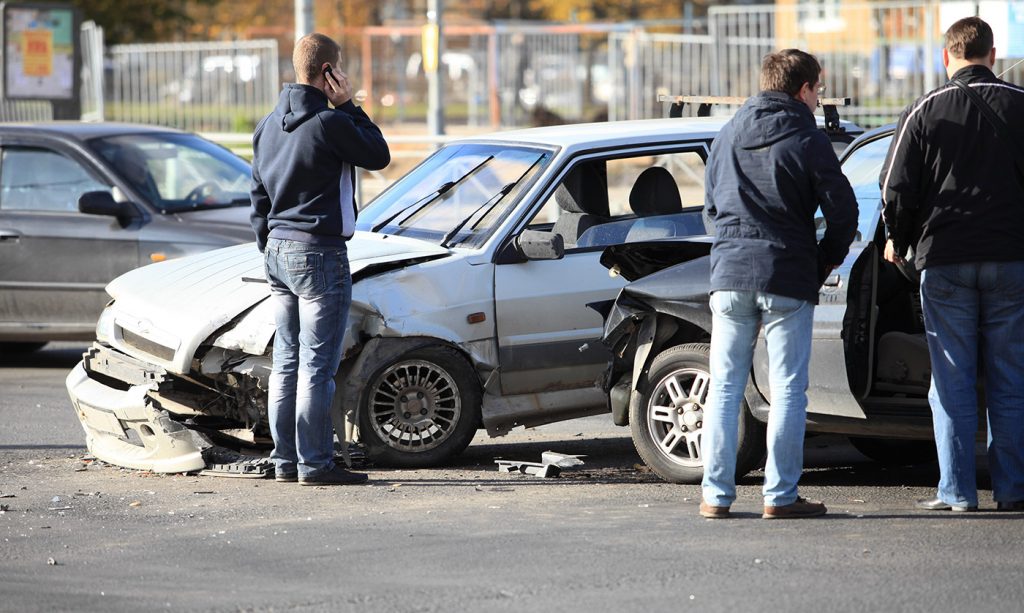 Getting into a motor vehicle collision – even a minor one – is an adrenaline-inducing affair. Generally, it happens so fast, you don't see it coming. Once it does happen, you might, for a single moment, see your life flash before your very eyes. For this reason, it's a good idea to mentally prepare for such an event by committing to memory or keeping some notes about what to do when an accident occurs. Without such guidance, your first instinct might be to panic, which would be totally understandable. The problem is that when you panic, you're more likely to make mistakes that could end up hurting you down the road, especially if you want to seek compensation for any injuries incurred during the accident.
To that end, the following will briefly outline some actionable steps you can take following a collision.
Immediately After
As mentioned above, when an accident happens, your first impulse might be to freak out. Once again, no one would blame you for that. That's why it's a good idea to give yourself a few moments to settle down and come back to center. To that end, it is in your best interest to do the following:
Breathe

Achieve a state of calm

If possible and safe to do so, move the car to a secure position

Turn off the vehicle and turn on your hazards
At this point, you should be in a safe position and able to focus on calming down. After you've successfully calmed down, you can do a few practical checks. Check yourself and your passengers to see if anyone is injured. If you notice someone is seriously injured, you should call an ambulance.
Should You Call the Police?
If it looks like the damage is severe and someone is seriously injured, you should call 911. In many states, you are required to report the accident right away. In Colorado, for instance, you have to call the local police immediately after an accident occurs. If a cop arrives on the scene and you fill out a report, then you have fulfilled the legal requirement in that state. If a cop doesn't arrive on the scene, you will likely have to fill out a report online.
Other states have different guidelines, so be sure to check your state's rule regarding accident reports.
If you do call the police (or someone else does), be sure to stay at the scene of the accident. In most (if not all) jurisdictions, it's against the law to flee the scene.
Engaging With the Other Driver
After you've checked to make sure everyone is ok and you've made a decision about calling the cops, you should speak with the other driver – again, in a calm manner. To reiterate, if you're in a frenetic state you might end up saying something you regret. For instance, it's relatively common for people to say, "I'm sorry," immediately following a collision. Even this small phrase can come back to bite you, as it can serve as evidence of an admission of guilt. A good rule of thumb is to stick to the facts as you see them. If you do this, you can avoid an inadvertent confession.
Collecting Information
You might end up waiting a while for the police to arrive. During this break period, be sure to collect the other driver's information. You should collect the following details:
Phone number

Name

License plate number

Make and model of the other car

Insurance information
Collecting Documentation
It's also a good idea to take photos to document the event. The more documentation you have, the easier your life will be down the line. The Department of Motor Vehicles suggests taking pictures of damage to both your vehicle and the other car. You should also take pictures of any damaged property, other than the vehicles. Also, be certain to capture images of the other license plate and any related markings or objects in the environs of the collision. For instance, you could take photos of debris, fallen branches, guard rails, or skid marks. And as a rule of thumb, more photos are always better than fewer photos, so don't be shy.
Additionally, it's a good idea to seek medical attention after an accident, even if you don't notice any injuries right away. Some injuries sneak up on you. If you wait too long to see a doctor, the insurance company can use this as ammo against you.