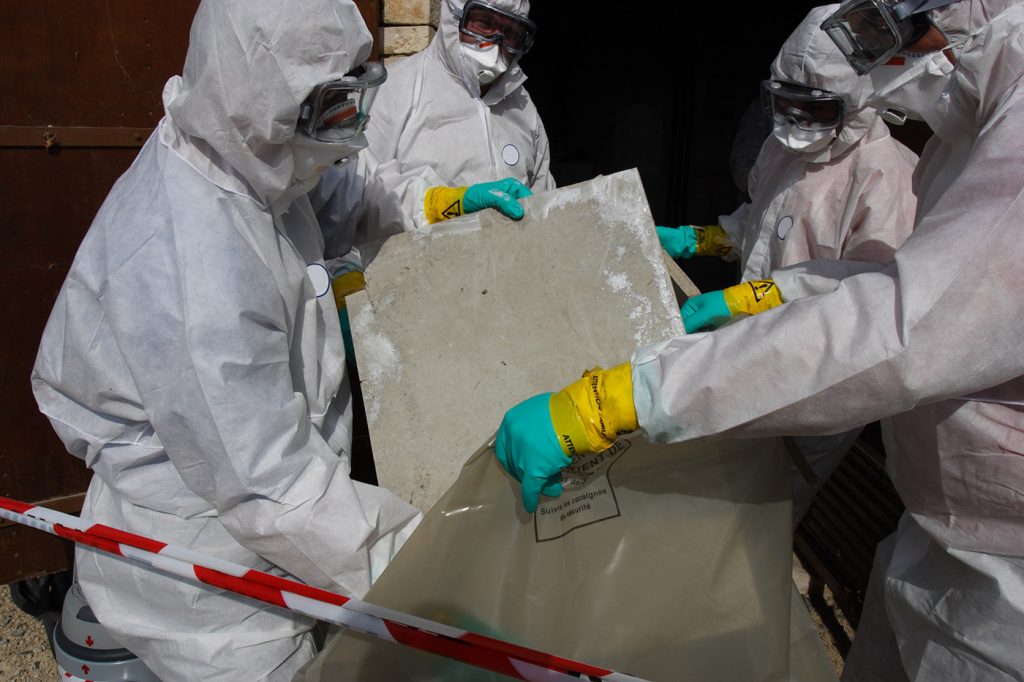 If you or your loved one has been injured due to long-term exposure to toxic chemicals, you may be in need of a toxic tort attorney. This type of attorney specializes in cases involving chemical-related injuries, dealing primarily with work-related illnesses but also working with residents and consumers who have become sick after exposure to harmful chemicals. Toxic tort attorneys also handle wrongful death claims, working to obtain compensation for those who have unjustly lost their loved ones. In what follows, we will briefly discuss the different kinds of toxic tort claims and touch on the difficulties involved in such claims.
Work-Related Cases
As mentioned, work-related environmental injuries tend to be more common, for at least two reasons. For one, it is more likely that an employee at, say, a pharmaceutical factory or power plant will be subject to prolonged exposure than a resident or average consumer. Secondly, proving liability – that a particular company's negligence led to the illness – can be more straightforward in a work-related claim, when compared to claims brought by residents who have fallen sick due to contaminated groundwater.
Chemicals in a local water source might be left over from years prior. Therefore, pinpointing the negligent behavior – through archival research and the like – can be incredibly difficult. Similarly, illnesses like mesothelioma, which is commonly attributed to asbestos victims, take decades to develop. Such a gap between the initial exposure and the final outcome gives defendants plenty of leeway. For example, they can claim that the plaintiff was exposed to other chemicals over the years, thus avoiding liability for the injury. Conversely, a worker who falls sick due to long-term exposure to benzene can trace their illness to the plant with relative ease, though there's no certainty that an employee will win a toxic tort case.
Asbestos
Asbestos is one of the more common culprits in toxic tort claims. Even though we've known for a long time that asbestos is directly linked to mesothelioma, a deadly cancer that affects the lining of the lungs, the US has failed to implement a full ban on the product. Thus, it is far too common that people become sick due to exposure to this dangerous substance.
Shipyard workers, for instance, are at severe risk of exposure, as sea-faring vessels have long been constructed using various asbestos-based materials. Other blue-collar workers, such as construction laborers, may also be at risk, as they tend to work in areas where asbestos is commonly found – where there are piping, electrical wiring and car brakes, for example.
Pesticides
Pesticides and herbicides may also be the source of a toxic tort claim. If, after using such a product for a long period of time, a person falls ill, they (or their loved ones) may be able to pursue compensation for their losses. Take, for example, the emergence of lawsuits over Roundup, a weed killer manufactured by the corporation, Monsanto. The main ingredient, glyphosate, has been labeled a "probable carcinogen" by the International Agency for Research on Cancer (IARC). And now a whole slew of plaintiffs have emerged, claiming that the pesticide was the root cause of a number of non-Hodgkin lymphoma cases.
Environmental Concerns
Toxic tort attorneys may also help residents who have been exposed to groundwater contamination. Contamination can occur for any number of reasons. For example, Northern Pacific Railway failed to take certain precautions when cleaning and painting its trains in Livingston, Montana. Thanks to the company's negligence, Livingston is now one of the most toxic sites in America. And factory farms around the country are allowing nitrates to seep into our groundwater. Over 1,800 of the country's water sources have nitrate-levels exceeding the amount deemed safe by the National Cancer Institute.
Common contaminants include benzene, nitrates, organic compounds, road salt, gas and oil, just to name a few. If you or a loved one has become ill due to long-term exposure to chemicals, you may want to seek out the help of a skill toxic tort lawyer. Your attorney will be able to help you navigate the complexities of this type of case.