Green Savits LLC
The Employee Rights AdvocatesGuiding you through complex employment issues. Fighting for your rights.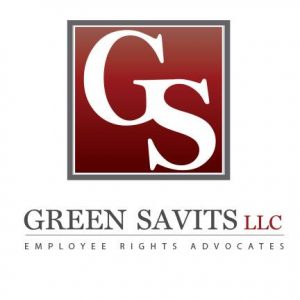 Phone (973) 695-7777

Free Case Review
Green Savits LLC
25B Vreeland Road
Suite 207
Florham Park, New Jersey, 07932
---
Employment Law is highly complex and consistently changing. It combines elements of consitutional law, commercial litigation and personal injury practice. The employment attorneys at Green Savits have extensive experience representing employees and have successfully tried cases of age discrimination, race discrimination, sexual harassment, whistleblower retaliation and more. They are ready and willing to serve you!
Our firm is dedicated to protecting New Jersey employees. The firm's partners have lobbied state and federal legislatures for laws that provide better care for New Jersey employees. Our employement attorneys have successfully appeared in eleven New Jersey Supreme Court decisions.
Green Savits specializes in all aspects of employment and labor law including:
---
Practice Areas
Personal Injury
Workers Compensation
---
Certifications
New Jersey State Bar Association
---
---