Herbert Thornbury, Esquire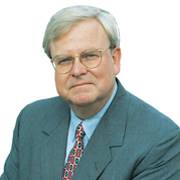 Phone 423-752-0544

Free Case Review
Herbert Thornbury, Esquire
633 Chestnut Street
Suite 900, Republic Centre
Chattanooga, Tennessee, 37450
---
Herbert Thornbury, Esquire has thirty years of experience as a Personal Injury Attorney representing clients who have been injured by no fault of their own. He has the legal expertise needed to get the compensation his clients and their families are entitled to from the insurance companies.
Thornbury Law represents cases in Workers' Compensation, Auto Accidents, Wrongful Death, and Social Security Disability Insurance.
The Thornbury Law website has valuable information about the different cases they represent and helpful legal tips that are designed to help you receive the compensation you deserve.
Insurance companies have many Americans believing that they are greedy by suing for money they are owned, but this is incorrect. Insurance companies are paid to insure against damages to their clients and others. Sometimes and insurance company will refuse to honor the commitment they made to their clients. This is when you need a Personal Injury Attorney to help you get the compensation for your accident.
Contact Herbert Thornbury in Chattanooga, Tennessee today for a free initial consultation about your personal injury claim.
Visit The Thorbury Law Website Today!
---
Practice Areas
Bus Accident
Car Accident
Personal Injury
Social Security Disability
Wrongful Death
---
Certifications
Tennessee Bar Association
---
Associations and Memberships
American Association of Justice
---
Awards
Super Lawters
AV Preeminent