Shapiro & Sternlieb, LLC
Justice is Our Trademark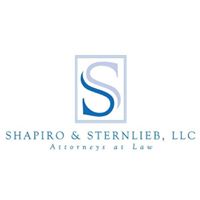 Phone 732-851-1478

Free Case Review
Shapiro & Sternlieb, LLC
176 Route 9 North
Suite 303
Englishtown, New Jersey, 07726
---
Shapiro & Sternlieb, LLC is a law firm serving individuals in Newark, New Brunswick and throughout central New Jersey. Our attorneys are committed to providing you with the aggressive, tireless representation you deserve. We always approach each case by looking at its individual merits in order to devise a customized legal solution to achieve your desired outcome.
Our practice focuses on the following areas of law:
Criminal defense
Workers' compensation
Our lawyers possess almost 60 years of combined experience, and we have helped thousands clients receive the justice they deserve. Throughout the past few decades, we've recovered millions of dollars in verdicts and settlements for injured victims in the New Jersey area. We understand the complex nuances of the state laws that apply to your case, and we'll fight tooth and nail to help you achieve a successful outcome.
It costs you nothing to discuss your case with our seasoned personal injury attorneys. Let us help you determine the viability of your claim and pursue the justice and compensation you deserve. To schedule your free consultation, contact Shapiro & Sternlieb, LLC today online or at 732-851-1478. You will owe us nothing upfront and nothing at all if your case is not successful. We proudly serve the Newark and Jersey City areas of New Jersey.
---
Practice Areas
Car Accident
Criminal Defense
Medical Malpractice
Personal Injury
Truck Accident
Workers Compensation
---
Certifications
New Jersey State Bar Association
---
---