White & Stradley, PLLC
Dependable and Aggressive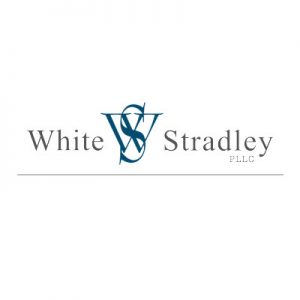 Phone 919-844-0400

White & Stradley, PLLC
3105 Charles B. Root Wynd
Raleigh, North Carolina, 27612
---
White & Stradley, PLLC is a workers' compensation law firm serving Raleigh, Charlotte, Greenville, and surrounding areas of North Carolina. With over a half-century of combined experience, our dedicated work place injury attorneys understand the complexities of the workers' compensation system. We are here to ease the process of filing a claim and receiving benefits, and to help ensure you make the swiftest and most complete recovery possible.
North Carolina's workers' compensation claims are designed to provide injured workers with financial support for medical expenses and lost wages. Workers who suffer on the job injury should be able to rely on this system for swift and full coverage – but this is not always the way the process works.
Having an experienced and committed workplace injury lawyer on your side makes the workers' compensation process less overwhelming and can act to speed your claim, getting you much needed benefits in a shorter period of time. Our NC workers' comp attorneys can also help in cases where a claim has been wrongfully denied, assisting you in getting benefits that may have previously seemed impossible to secure.
Helping Injured Workers Recover
At White & Stradley, PLLC, we support injured workers through the entire recovery process. This includes assistance with filing a claim and securing benefits. It also includes information about and access to workplace injury support groups, trusted and experienced medical professionals, and an honest review of your accident. If it can be established that your injury was the fault of someone else, we can help you file a personal injury claim in lieu of, or in addition to, you workers' compensation claim – an option that may help you secure a larger and more comprehensive settlement. During your free case evaluation at our Raleigh office, this option can be discussed in greater detail.
If you have been injured on the job, our North Carolina workers' compensation lawyers are here to help you get fair compensation. Please contact White & Stradley, PLLC online or by calling 919-844-0400 to schedule your cost and obligation-free consultation today.
---
Practice Areas
Car Accident
Construction Accident
Occupational Injury
On the Job Accidents
Personal Injury
Workers Compensation
---
Certifications
North Carolina State Bar
---
Business Credentials