MyPriceLawyers.Com
Affordable and Experienced Attorneys in Florida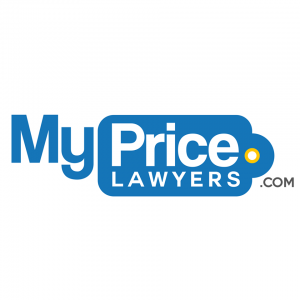 Phone 1-844-718-0758

MyPriceLawyers.Com
211 S. Florida Avenue
Suite CC
Lakeland, Florida, 33801
Fee Information
My Price Lawyers will help connect you to an appropriate attorney for your need at no cost. There is no fee what so ever to call My Price Lawyers to be directed to an experienced attorney.
---
My Price Lawyers
My Price Lawyers is a referral network for men and women seeking qualified and experienced attorneys in the Tampa area of Florida. With a mission to protect your rights at an affordable rate, attorneys in our network offer a full range of services including:
●     Family law such as divorce, custody, and adoption matters
●     Criminal defense for all types of felonies and misdemeanors
●     Traffic ticket and DUI defense
●     Chapter 9 and Chapter 11 bankruptcy representation
●     Personal injury claims
Many of the lawyers within our network offer services starting st $499. Some traffic ticket representation may be as low as $99. Bankruptcy tends to be the most expensive service, with prices starting at $799.
There is no fee for personal injury representation unless there is a recovery. This means you only pay fees in a personal injury case if you are awarded a settlement.
Affordable, Not "Cheap"
The attorneys in the My Price Lawyer Network are selected for their experience, track records, and commitment. Continued listing within our referral network requires positive reviews from actual clients, helping ensure the attorney we connect you with meets our high standards.
We do not believe quality representation should be limited to those who can pay excessive attorney fees. What we do believe is that everyone is entitled to effective legal representation and we do all that we can to make sure those attorneys we work with offer just that.
If you live in Lakeland, Tampa, St. Petersburg, or surrounding areas of Florida, please call My Price Lawyers at 844-716-8476 or use our online referral form to be put in touch with an experienced and affordable attorney in your area.
---
Practice Areas
Criminal Defense
DUI
Family Law
Personal Injury
---
Certifications
Although we hold our network of lawyers to a high standard to help clients to the best of their ability, the bar does not certify the attorneys with My Price Lawyer.
---
---