Sklare Law Group, LTD.
Accident Lawyers Who Can Help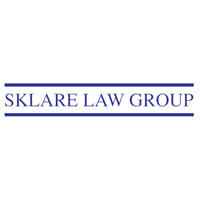 Phone 1-800-LAW-0300

Sklare Law Group, Ltd.
20 N. Clark Street
Suite 1450
Chicago, Illinois, 60602
---
Our lawyers at Sklare Law Group, Ltd. have been dedicated to helping personal injury victims for more than 50 years combined. We can help you through this difficult time and fight for justice and compensation for the pain and suffering you've endured physically, emotionally and financially.
We cover a broad spectrum of personal injury law at our Chicago office, which allows us to represent clients who have been injured or lost a loved one due to these circumstances and more:
Our team of attorneys has a track record of success. We know the intricacies of personal injury law and are ready to help you hold all parties responsible, including large, wealthy companies. Sklare Law Group has the experience, compassion and skill necessary to craft a compelling case for you.
An accident or injury can severely impact your quality of life and cause financial problems, which is why Sklare Law Group works on a contingency basis. If we don't win your case, there is no cost to you. We want our clients to focus on recovering rather than worrying about finances.
Our lawyers will communicate with you during every step of your case and are available to answer all of your questions. We will take your case to court, if necessary, to ensure the best possible outcome. We make you and your claim a priority.
If you or a loved one has been injured, please contact our personal injury lawyers in Chicago today at (800) LAW-0300. Sklare Law Group, Ltd. serves clients in Chicago, Illinois and surrounding areas.
Visit Sklare Law Group, Ltd. Today
---
Practice Areas
Animal & Dog Bite
Car Accident
Construction Accident
Medical Malpractice
Nursing Home Abuse
Personal Injury
Wrongful Death
---
Certifications
Illinois State Bar Association
---
Business Credentials