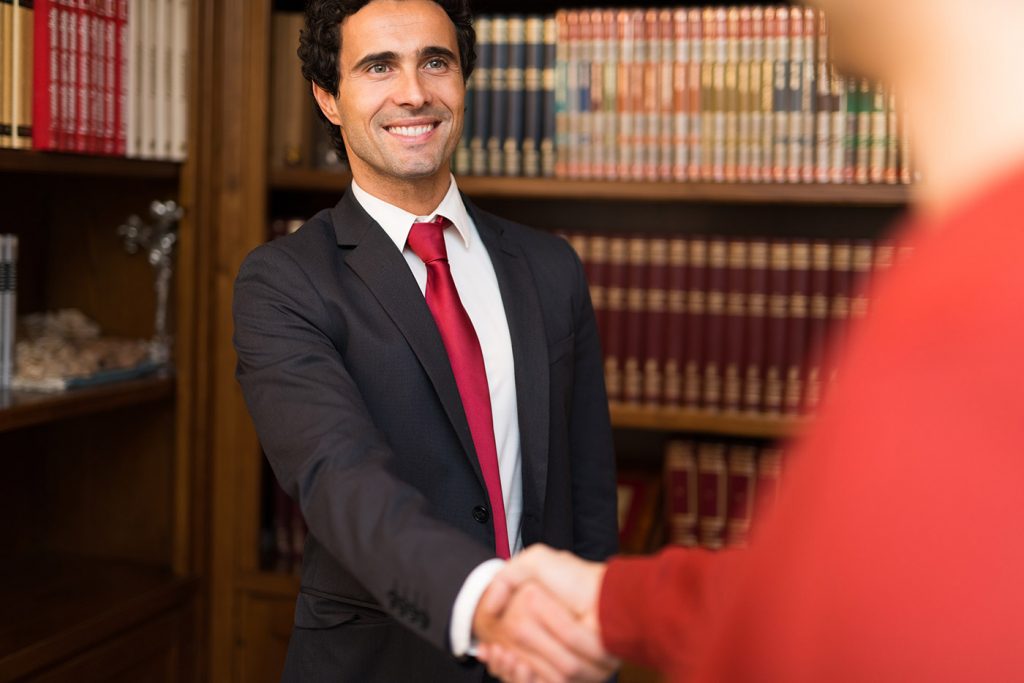 Do you need a lawyer to help you get justice? Then you should be aware of what your lawyer will expect from you, including how to prepare for your first consultation with your lawyer.
Most personal injury lawyers offer a free initial consultation to help people who are already stressed emotionally and financially. The free consultation is a time to get to know your lawyer and his or her support team, and to ensure the law firm's abilities and your legal needs are a good fit. It's also a great time for the attorney to review the facts of your case, discuss your legal options, and share information regarding how your claim will move forward, in his or her professional opinion. After meeting for your first free lawyer consultation, you are not obligated to use the lawyer's services. It is your right to speak to several attorneys and compare information on pricing and services to make an informed decision.
Ask Questions, Take Notes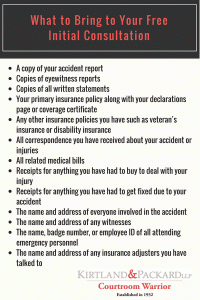 Bring to your first free lawyer consultation a list of questions about the law firm, including how the practice operates, the lawyer's experience handling your type of case, and verdicts and settlements the law firm has obtained on behalf of clients like you. The answers to these questions will help you to measure the firm's effectiveness.
The law firm of Kirtland & Packer LLP provides a handy checklist of items to bring to your free consultation:
Along with this list, you may need to bring records and contact information for medical professionals you have seen, including nurse practitioners, chiropractors, and acupuncturists.
You may not remember all these suggestions, but no worries. If you forget a few during your first free lawyer consultation, your attorney's office is available to answer additional questions by phone or email. If you are injured and cannot collect your medical records, your attorney's office can take care of it for you. The more documentation you can provide, the better the attorney can establish your claim viability.  
In most personal injury cases, your attorney requires no fee until the case has been won. If the case is lost, the attorney does not get paid. This can be a real relief when the pressure of mounting bills is making your life difficult.