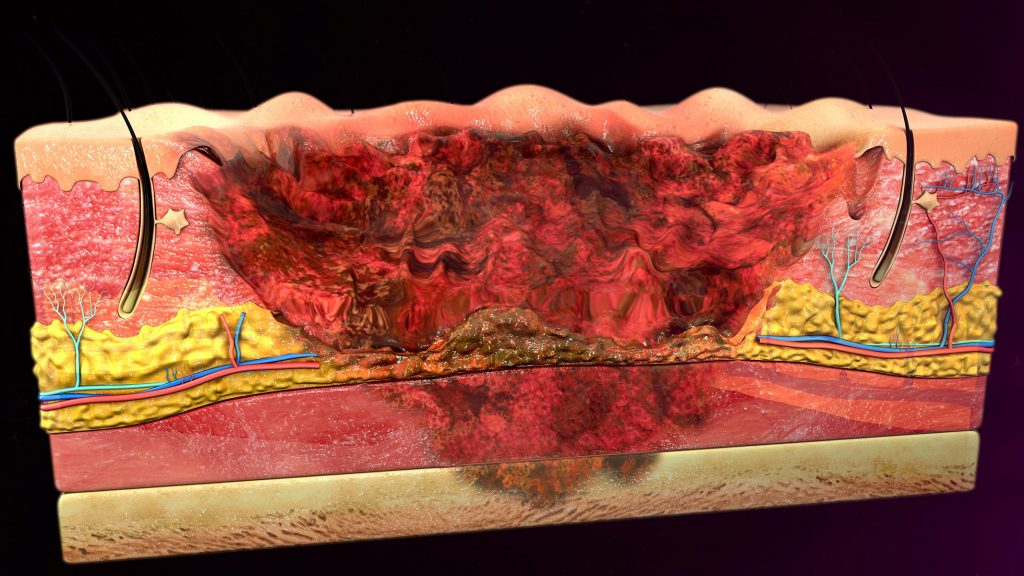 Chemical burns are known medically as "caustic burns" and can cause excruciating pain and lifelong scarring. If you've been burned by an unsafe product or at an unsafe location while working, you will most likely have a valid chemical burn personal injury lawsuit. There may be one party responsible for your chemical burn, or there may be multiple parties liable for your injuries and losses. A personal injury attorney in your area who handles these complex cases will be able to determine who is responsible for your injury and what damages you're owed by which party.
Chemical Burns
Chemical burns occur when the skin comes in contact with an irritant of some form, either an acid or a base. If chemicals are swallowed, the inside of your body is likely to suffer chemical burns. Chemical burns are very serious, often extremely painful, and difficult to treat. Many chemical burns occur due to a defective product like a cell phone or e-cigarette.

Many chemical burns happen when the body has been exposed to toxic chemicals, and sometimes burns may occur when everyday products that should not be mixed are used together. Some toxic chemicals that will cause burns when not used properly include:

Car battery acid
Sulfuric acid
Hydrochloric acid
Bleach
Teeth whitening products
Swimming pool chlorination products
Ammonia
Toilet bowl cleaners
Drain cleaners
Cement mix
Chemical Burn Symptoms
Chemical burns may cause these and other symptoms:

Redness of the skin
Irritation of the skin
Burning
Numbness
Irregular heartbeat
Blood pressure changes
Cardiac issues
Shortness of breath
Seizures
Taking Action with Chemical Burns
By acting quickly to seek medical attention, you increase the chance of saving a life that has been exposed to chemicals that burn. The key to saving a life is to not panic, remain calm and act methodically. Following these steps could very well mean the difference between life and death.

Rinse the burn under slow running water for 10-20 minutes (but do not do this if the burn is caused by dry lime, phenols, or elemental metals as these things will make the burn even worse)
For small burn areas, loosely wrap the burn in sterile gauze or a clean, soft cloth
Remove jewelry unless it's in the burn area
Check the bottle of whatever caused the burn for instructions on what to do following exposure
Don't apply ointment
Don't try to neutralize the burn with any substances; it's impossible to predict the reaction
After elemental metals are carefully cleaned off the body, you can cover the burn area with mineral oil if you have it or some other non-water solution.
Get professional medical help quickly
Defective products are one of the most common causes of chemical burns, and most chemical burn lawsuits stem from the use of a product that was defective in manufacture or design.

If you have suffered a chemical burn at work or from a faulty product, or if you have lost a loved one to chemical burns from a defective product, please contact a personal injury attorney in your area today to schedule a no-cost consultation so he may hear the details of your case.