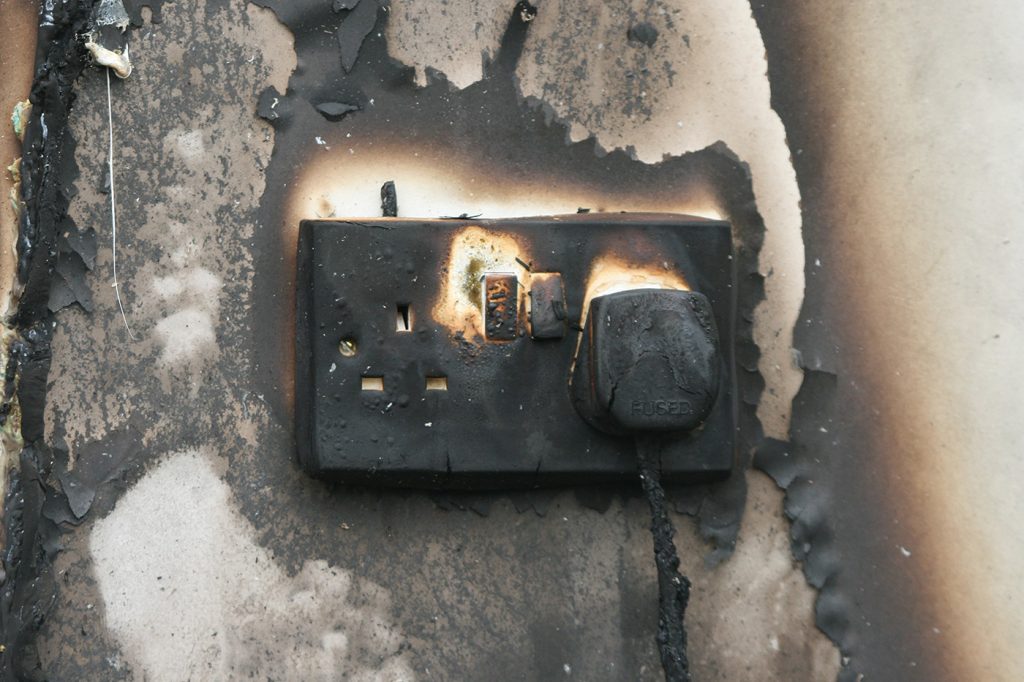 Being electrocuted is a serious event that can lead to all kinds of injuries and even, in some cases, death. Sometimes we find ourselves injured due to our own lack of care, but in other instances, injuries occur at someone else's hands. When you have been electrocuted due to another person's (or business') negligence, you may be able to obtain compensation for losses associated with the injury. A personal injury lawyer who specializes in electrocution cases may be ideal for you to maximize your recovery.
A Common Problem
Every year, nearly 300 people die and 4,000 more are injured due to electrocution. This comes as no surprise, considering the ubiquity of electrical wiring in our modern age. We are surrounded by this deadly substance, and yet some are at greater risk than others. For instance, workers who operate heavy machinery requiring high voltages and currents may be at risk of electrocution if they (or their employer) fail to take the proper precautions. With the right safety protocols in place, injuries can be avoided.
Staying Safe
All it takes is a current between 20 and 75 milliamps to cause severe injuries. Higher currents (above 100 milliamps) can be enough to kill you. So it's very important that you stay as safe as possible, even when you're doing something as simple as spring cleaning. Next time your checking electrical cords connected to the vacuum cleaner, be mindful not to touch exposed wire.
Injuries
If you do get electrocuted, you may suffer nerve damage, respiratory issues, heart damage, broken bones or skin burns. If you think another party caused your injury you be able to file suit against said party, with the help of a skilled electrocution attorney.
Wrongful Death
And if your loved has died as a result of electrocution you may be able to pursue a wrongful death claim. That's what the family of Rory Nason did. Nason was electrocuted one day by a power line that had fallen, resulting in his sudden death. In fact, the electrocution came as a surprise, as Nason never touched the fallen object. Instead, he touched a nearby vehicle, filled with electrical charge. According to the wrongful death suit, "At the time, Mr. Nason was unaware that a powerline had been dislodged, or was in contact with the burning vehicle. In the darkness, Rory Nason grabbed the handle of the vehicle which was fully charged by the live high-voltage powerline and fell to the ground."
The Importance of an Attorney
Whether you've been injured or your loved one has passed away, a lawyer can be crucial to obtaining maximum compensation. Your lawyer can be your advocate and advisor, helping you collect the appropriate evidence; dealing with all communication with the defendant (and the defendant's insurance company); handling all paperwork and deadlines; and building a strong case to prove that the other party was indeed negligent. To sufficiently prove that the other party is liable, your attorney will have to show that they had a duty of care and that they breached that duty. Perhaps they sold you a defective product or perhaps they failed to adequately warn of exposed wiring. In either case, you may be able to recover damages.
Damages
If the electrocution is severe you may be able to recover a fair amount of money to help pay for any treatment associated with the injury, rehabilitation costs, lost income (present and future) and any other financial losses incurred by the injury. You may also be able to recover noneconomic damages, which include emotional turmoil, diminished quality of life and life-changing injuries – basically anything that can't be quantified numerically but that negatively affects your life. Wrongful death suits – specifically ones involving power lines – tend to result in high awards. For example, plaintiffs in Goretzka v. West Penn Power Company were awarded $109 million, one of the largest sums in Pennsylvania history.
In the end, having an attorney can help you obtain the maximum remuneration for your injuries, allowing you to focus on recovering physically and emotionally.