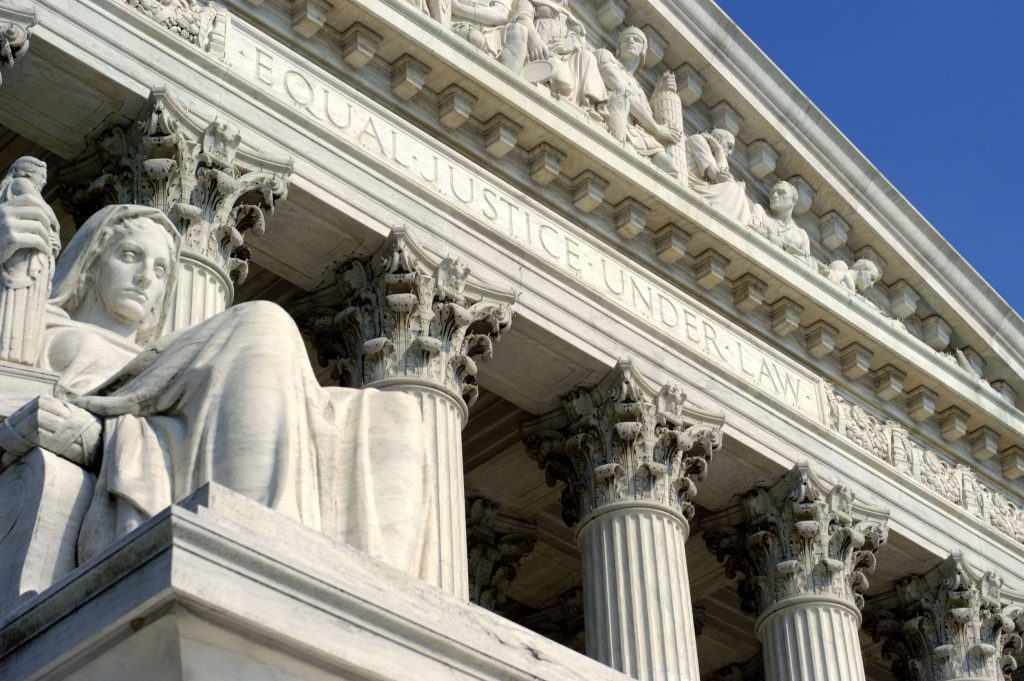 If you've been injured at no fault of your own, you may be able to pursue compensation for your medical bills, time off work, associated expenses and pain and suffering among other things. Hiring an attorney is the best way to ensure that you obtain maximum recovery. The process of finding an attorney can seem daunting, especially if you live in an area with a lot of law firms. To help facilitate this process, there are a number of basic steps you can take to narrow down your search and find the best possible attorney for your case.
Internet
When you're first starting out, it can be super beneficial to do a basic internet search. There are plenty of directories online that contain lots of useful information about attorneys and the kind of legal work they do. For instance, Avvo, FindLaw and PersonalInjury.com are all perfectly fine places to begin your search. Remember, you want to find a lawyer who has specific experience in a relevant area of law. Attorneys might focus on subjects like medical malpractice, product liability and automobile accidents. Each of these requires a particular set of skills and experience.
So if you believe you've been injured due to the negligence of a medical professional, you want to find a lawyer who has worked on numerous medical malpractice cases. This lawyer will understand the particular process of proving liability in these cases and will know the potential obstacles that can arise.
Recommendations
You can also ask friends and family for attorneys thew recommend. This is a great way to connect with a firm because, unlike online reviews, you actually know the people offering these recommendations. Thus, you can inquire about their experience. You can ask them about the attorney's specialty and whether the lawyer effectively increased the final compensation in their case. Basically, you can do a pre-interview with a former client before even meeting the attorney.
Digging Deeper
Once you've narrowed down your search to a few relevant firms, you can do some more thorough research to get a sense of their respective histories. Many (but not all) law firms have websites that contain extensive information about past cases and credentials. And if you want a third-party opinion, you can search for client reviews on Google. This is a great way to get a sense of the experiences of past clients. If you see a few reviews that mention an attorney's failure to be responsive, this is something you can bring up in the initial consultation.
Consultation
Once you have a sense of the different firms and have weeded out the unsatisfactory few, you can start scheduling consultations. Remember, the initial consultation is generally free, so you don't have to worry about the cost. Instead, you should focus on preparing for each meeting by putting together a list of pertinent questions and collecting any relevant documents that can help your prospective lawyer understand the essence of your claim. This is your chance to be really thorough. To that end, be sure to ask about the attorneys' fees. Most will only get paid if they settle your case or win an award for you and then only a percentage of the total amount. It will all be spelled out in the retainer agreement.
Relatedly, you want to be absolutely certain that this attorney has worked on cases that are substantially similar to your own. Thus, you want to ask questions about their work history as a litigator. It's good to know that your lawyer is not afraid to take a claim to court. This will be an advantage in settlement negotiations with the insurance company.
Moreover, you want to get a sense of how they work. You can ask questions like: Are they responsive? Will you be working with a paralegal or associate? If so, can you meet them first? You will be working with this firm for a protracted period of time, so you want to be sure you have a good rapport.
Finding the right attorney is key if you want to increase your chances of obtaining maximum compensation for your injuries. Don't hesitate to get started on this process as soon as possible.