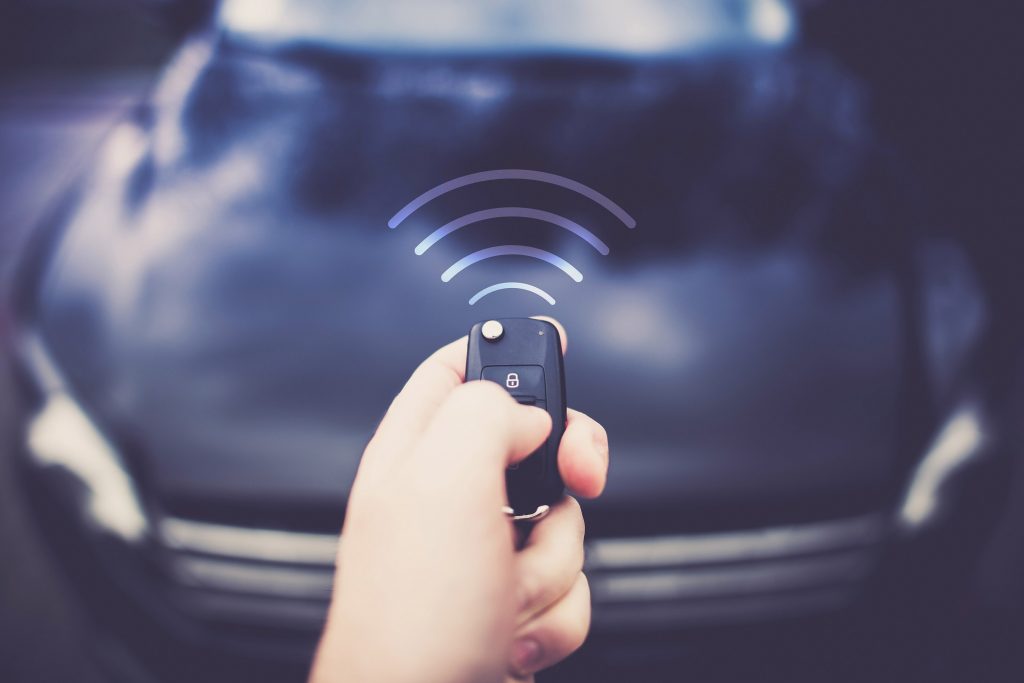 If you own a new vehicle or one that's just a few years old, you probably have a keyless ignition, as they have been around since the 1990's. This modern technology is meant to make our lives easier, but the disadvantages of keyless ignition may prove to far outweigh the benefits. If you have a keyless ignition, you may have left your car running after arriving at your destination and exiting the vehicle. 
Most of us quickly realize what we've done thanks and turn it off. But others are not so lucky. Some people have left their car running in a closed garage, which causes carbon monoxide to build up in the surrounding area. Carbon monoxide is an odorless gas that can be deadly when inhaled in large amounts over an extended period of time.
How Keyless Ignitions Work
A keyless ignition system allows you to start a car without a key being inserted into the ignition. Instead, a small device known as a "key fob" transmits a code to a computer in the vehicle when the fob is within a certain close range. When the coded signal matches the code embedded in the vehicle's computer, a number of systems within the car are activated, including the starter system. This allows the car to be started by simply pressing a button on the dashboard while the key fob is left in a pocket or a purse. The same button turns the engine off.
The problem lies in the fact that many smart key systems allow an engine to run indefinitely after the key fob is removed from the vehicle and leaves the "transmittal range." The car can be driven until is runs out of gas, provided it is not shut down. Likewise, a car can be shut down while still in the "drive" position and the key fob removed from the range of the vehicle, making the vehicle susceptible to unintended rolling.
Also, the electronic key fob is operable without ever leaving the pocket or purse, which could result in a deadly situation. Carbon monoxide related deaths and injuries reported when cars either failed to shut down or were accidentally left running when the driver and key fob left the vehicle. Likewise, vehicles are inadvertently being left in gear after the driver leaves with the fob, allowing cars to roll and causing severe injuries and property damage. Both of these problems with keyless ignitions have caused serious personal injuries and death.
Keyless Ignition Lawsuit
In a consumer class action lawsuit, ten automakers (with an estimated five million cars affected) have been cited for improperly designing their keyless systems, along with failing to include failsafe measures for cutting off the engine after a driver has exited the vehicle.
Audi Advanced Key
BMW Comfort Access
Ford Motor Company Intelligent Access
General Motors Passive Entry Passive Start
Hyundai Proximity Key
Lexus Smart Access
Mercedes Keyless Go
Nissan Intelligent Key
Toyota Smart Key
Volkswagen KESSY (Keyless Entry & Keyless Start)
The growing problem of keyless ignition dangers requires substantial industry-wide corrective action by manufacturers, and if that does not happen, the federal government may need to intervene to protect consumers from the dangers of keyless ignitions that allow cars to roll in gear and that keep running long after the car has been parked.