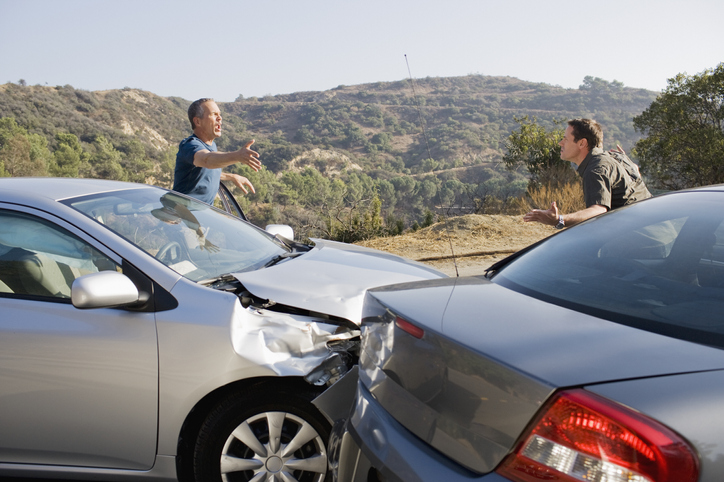 Although the driver who did the rear-ending is usually to blame in rear-end collisions, that is not always the case. It is a common assumption that the rear driver is automatically found at fault, no matter what, that is not entirely true. When the driver in front was actually the one to blame, it can be more difficult to prove, but an experienced motor vehicle accident attorney can help so that you can recover the full compensation that you deserve.
How the Driver in Front Can Cause a Rear-End Collision
It is rare for the driver who gets hit to be the one to blame for a rear-end collision, but it does happen. Examples of how include:
The driver stops very suddenly
Taillights or brake lights were not working
Drive makes a dangerous lane change cutting off the rear driver, and then suddenly slows down or stops
Vehicle is parked in a traffic lane without proper warnings such as hazard lights or flares
Red light cameras are known to contribute to rear-end collisions at intersections by prompting drivers to stop suddenly in order to avoid getting a ticket.
Common Causes of Rear-End Collisions Caused by Rear Driver
More commonly, rear-end collisions are caused by negligence on the part of the driver in the rear. Common causes in these accidents include:
Speeding
Distracted driving, of all types
Following too closely
Driving too fast for weather, road or traffic conditions, even if well within the speed limit
Intoxication
Driver fatigue
Inexperienced drivers
Rear-End Collisions That are Not Caused by Driver Negligence
Sometimes, neither driver is to blame for a rear-end collision. Defective vehicles and roadway defects can case rear-end collisions that are out of the control of the drivers involved.
Types of vehicle defects which can cause rear-end collisions include:
Faulty brakes
Defects leading to spontaneous acceleration
Defects which cause engine stall
Engine stall can cause the car that stalled to get hit or it can cause power brakes to fail in the rear driver's car, making the driver unable to stop quickly enough to avoid hitting the vehicle ahead of them.
Examples of roadway defects which can lead to rear-end collisions:
Malfunctioning traffic signal
Malfunctioning or streetlight
Object or debris left in roadway
Unmarked or improperly marked construction zones
If you have been injured in a rear-end collision, please search our directory for an experienced injury lawyer in your state.