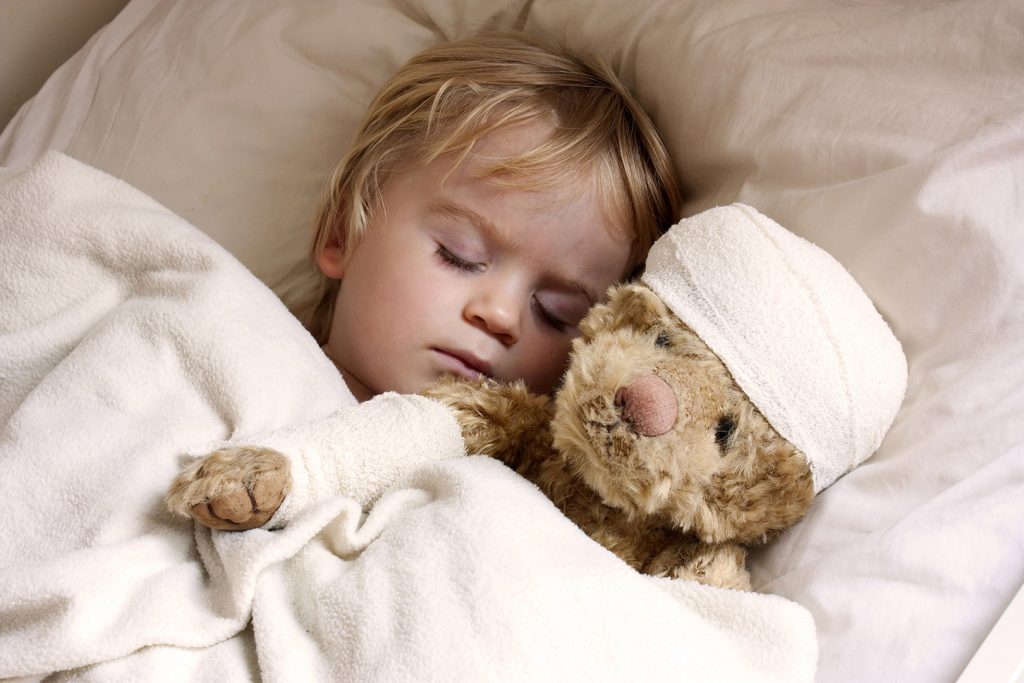 It's our job as parents to keep our children safe and healthy, but sometimes kids get hurt. It's a fact of life. We may work night and day to keep our children out of harm's way, but in the natural course of life, accidents happen and children suffer injuries—some more serious than others. What we can do is keep our children away from anything that has obvious danger, and we can teach them that certain activities and situations are more likely to hurt them than others.

But what about when the "risky" behavior or activity is something that all children enjoy, like riding a bike or jumping on a trampoline? No one wants to keep their child from enjoying life by stopping them from participating any activity that may result in an injury. But you have to know what dangers are out there, and when fun turns to tragedy, parents must act quickly.

Children under 15 years of age are at the highest risk of suffering a concussion than any other age group due to the activities that they engage in, and little boys are at a greater risk than young girls for the very same reason. Traditionally, boys are more likely to participate in activities such as climbing trees, wrestling, playing rough sports like football and hockey, skateboarding and other potentially dangerous activities. This is not to say that girls are safe and only play delicate games. As gender identities evolve over time, the games boys and girls play are merging more each day.
What is a Concussion?
While most concussions suffered by children are not serious, some of these mild head injuries may actually be severe and lead to serious complications. For this reason, a trip to the doctor is necessary with all head injuries in children. A doctor can clear a child to go home or may decide to order diagnostic tests to assess the severity of the injury.

A concussion is a traumatic brain injury (TBI) that alters the brain's functioning and usually results in short-lived effects on the brain such as headache, nausea, dizziness, and problems with concentration, memory, balance, and coordination. Concussions may occur when the child receives a blow to the head, but falls may result in concussions also. A collision with another child while jumping on a trampoline is a common cause of concussive injuries in youngsters.

All concussions require rest and time to heal to avoid further injury, and in small children, the symptoms of a concussion may be hard to see at first. Following a concussion, your child may appear dazed, listless or tired, irritable or off balance. You may notice changes in eating habits, sleeping patterns and a loss of interest in your child's favorite activities and things.
Activities That May Result in a Concussion
The following activities are the most oft-reported ones just prior to children's concussions:

Riding a bike
Falling from a skateboard, scooter, or segway
Diving into the shallow end of a pool
Jumping on a trampoline
Playing contact sports like football and hockey
Running
Climbing trees
Playing on a jungle gym
Wrestling with friends
If your child has suffered any type of brain injury, including a concussion, you must seek medical attention right away; the longer you wait to get help, the more serious the symptoms and long-term effects may be.

If your child's concussion was caused by someone else's negligence or reckless behavior, you may have a valid personal injury claim. Please contact a personal injury attorney in your area today and schedule a no-cost consultation. You may be entitled to compensation for damages including medical bills, time lost from work to care for your child, and pain and suffering, especially if the injury had long-term effects on your child.