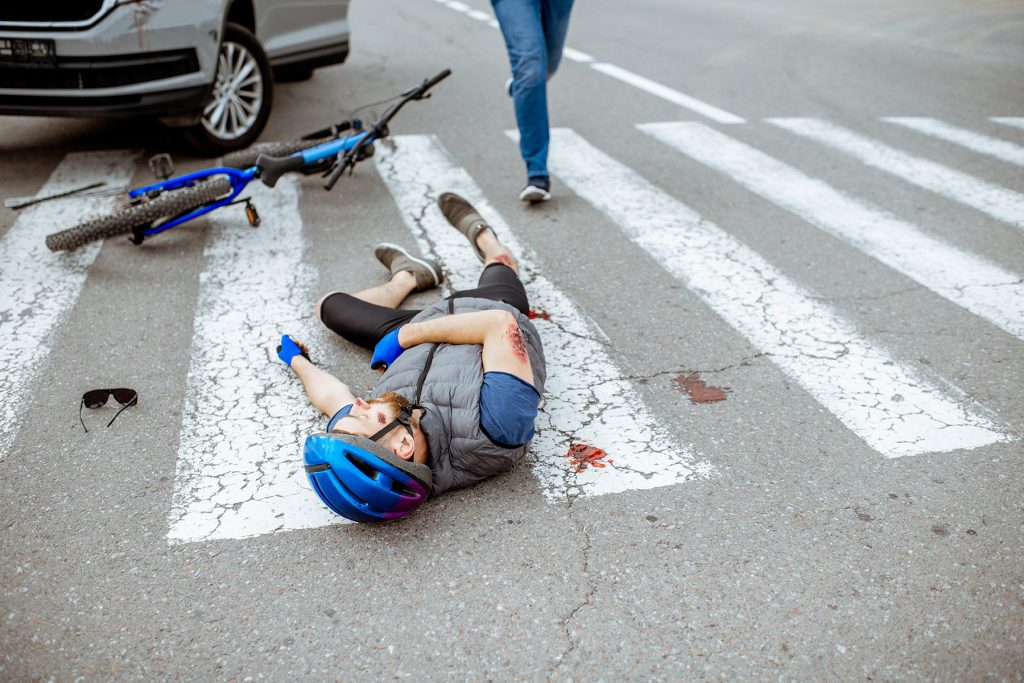 Many people enjoying riding a bike on occasion for fun and exercise, but some people depend on a bike to get them to work, school, or an appointment. When bikes are ridden with the proper recommended safety equipment and when bicyclists obey the rules of the road, biking can be an exhilarating and enjoyable mode of transportation. But for biking to be safe, everyone on the roadways including motorcycle, car, and truck drivers must also obey the rules of the road and give the right of way to bikers when it's theirs. 
When a bike and a passenger vehicle collide, the resulting injuries can be catastrophic because there is no protection for the bike rider from the harsh environment that surrounds him. Bike accidents often result in serious personal injury and death. If you've been involved in a bike accident, please contact a bicycle accident attorney in your area with experience in these often-complex cases.
Bike Accident Statistics
According to the Centers for Disease Control and Prevention (CDC), in 2016 in the United States, "over 1,000 bicyclists died and there were almost 467,000 bicycle-related injuries. Data from 2010 show fatal and non-fatal crash-related injuries to bicyclists resulted in lifetime medical costs and productivity losses of $10 billion." The CDC also notes the following:
Adults aged 50 to 59 years have the highest bicycle death rates.
Children (5-14 years) and adolescents (15-19 years) have the highest rates of nonfatal bicycle-related injuries, accounting for more than one-third of all bicycle-related injuries in ERs.
Males die six times more often and are injured four times more often on bicycles than females.
Most bicyclist deaths occur in urban areas and at non-intersection locations.
Among bicyclist deaths, 37% had alcohol involvement either for the motor vehicle driver or cyclist.
Bike Accident Injuries
In most states, bicyclists are afforded the same rights to the road as the driver of a car, truck, bus, or motorcycle. If the driver of a car is at fault for a collision, or for forcing a cyclist off the roadway due to driver fatigue, distracted driving, drunk driving, or carelessness, the injured party has the right to pursue a claim to recover damages from that driver (or his insurance company). In most bike accident cases, the right to pursue legal action exists even if there was no contact between the car and the bicycle.
Visibility issues and failure to yield are two of the most common causes of bicycle accident cases, especially when children are involved because drivers of larger vehicles often don't see smaller objects surrounding them. The consequences of these serious bike accidents may be debilitating and long-lasting.
Some common bike accident injuries include:
Head injury and traumatic brain injury (TBI)
Neck injury
Shoulder injury
Back, disc, and spinal cord injury
Herniated discs and/or sciatic pain
Nerve injury
Paralysis
Broken legs
Broken arms
Broken wrists
Broken hands
Pelvic injury
Knee injury
Ankle injury
Lacerations, abrasions, contusions, or "road rash"
If you or someone you love has been injured or killed in a bike accident, please schedule a no-cost consultation with a bike accident lawyer near you today.